Peace of Mind from Every Angle
Extra Camera, More Security

Add this camera to a wide range of Swann DVR series, such as: DVR-4575, DVR-4480, DVR-4580, DVR-4780, DVR-4980 and DVR-5580

See Everything in Full HD

See what's happening with crystal clear 1080p HD video resolution & wide 90° viewing angle

Heat Sensing

Swann's True Detect™ heat & motion-sensing technology turns on the sensor light & reliably captures & records activity, with reliable push notifications & fewer false triggers

Powerful Infrared Night Vision

See in the dark up to 100ft/30m (130ft/40m in ambient light) with powerful infrared night vision

Weatherproof

Durable casing for indoor/outdoor use with weather resistant IP66 rating

Easy to Install

Easily mounts to walls or ceilings with everything in the pack
Prevent Crime
Heat sensing technology lets you know what's happening sooner with push notifications, allowing you to act immediately to deter unwanted activity.

Your Eyes Outside
Weatherproof cameras built tough to withstand the elements for year round security.

See Identifiable Details
See faces and license plates with incredible image quality in 1080p Full HD
Protection 24/7

See in the dark up to 100ft (30m) or up to 130ft (40m) in ambient light with the powerful infrared night vision which automatically kicks in as the night falls.

Monitor the Outdoors

Mount cameras outdoors. Weatherproof design, IP66 rating. Built to withstand rain, shine, snow & dust.

True Detect Heat & Motion Detection

Warm objects, like people and cars, trigger recording & push notifications.

Wide Viewing Angle

Swann's cameras have a super wide 90 degree field of view to cover broad areas, so that you can have fewer cameras in your property, bringing down the cost of home security.

Compatible DVRs

Add 1080p cameras to Swann DVRs of resolutions ranging from 1080p (2MP), 3MP, 5MP up to 4K (8MP). Compatible series include: DVR-4575, DVR-4480, DVR-4580, DVR-4780, DVR-4980 and DVR-5580.

DIY Installation

Everything that you need is in the pack, including 60ft (18m) cables, screws & wall plugs, power adapter & splitter and security stickers. See section below: What's in the Box.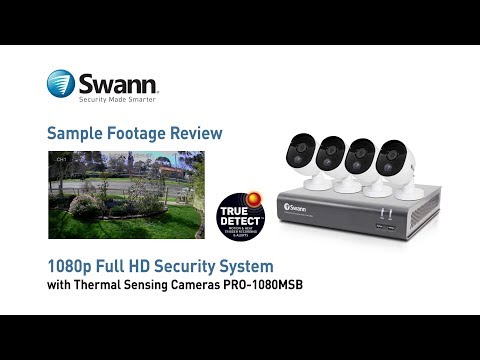 Sample CCTV Footage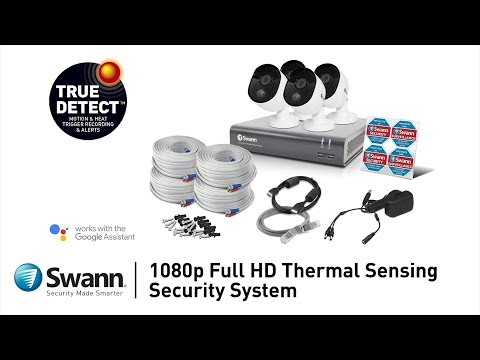 DVR Product Overview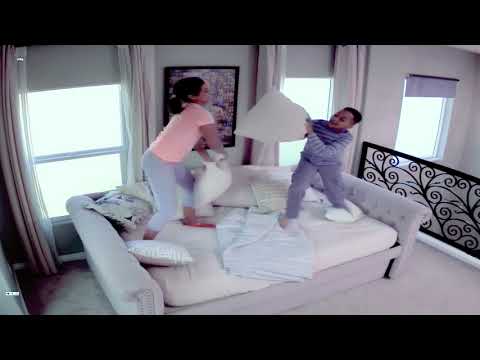 True Detect Technology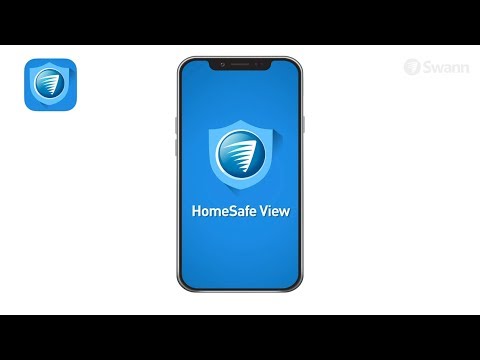 HomeSafe View App Setup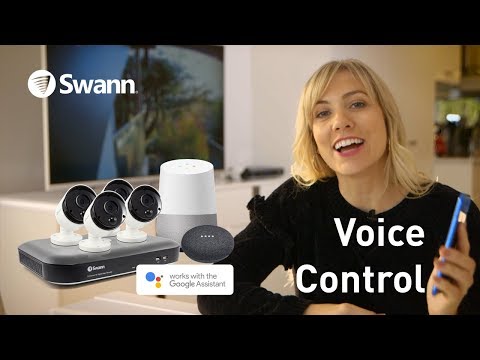 Google Assistant
'Refurbished' products are complete and in full working condition. They may have previously been used as demo stock or returned from retailers. Products will also be shipped with original content as listed on the packaging. Swann's technicians have certified the products are ready for use with a 3 month base warranty. Occasionally minor cosmetic scratches and wear may be present.