Peace of Mind from Every Angle
Wire-free

It runs on 2x AA batteries (not included). Carry it anywhere within your home

Long Wireless Range

The Chime Unit can be up to 65ft (20m) away from the Smart Video Doorbell unit, depending on local obstructions

Visual Alert

It features a small LED that blinks when the doorbell is pressed. Great for noisy environments or to use it in silent mode

Adjustable Volume

Choose from 3 volume levels or mute, so it's always at a comfortable level

36 Melodies

Pick from 36 melody choices, including holiday songs, ding dong, classical music, cuckoo and more

Wide Compatibility

This Chime Unit can also be used with these Swann doorbell models: DC835P, DC822P, DC812B
Never Miss a Visitor
Carry it around your house, as it's wire-free, so you never miss the doorbell. Pair up to 5 Chime Units to your Smart Video Doorbell.
Get Ready for the Barbecue
Don't leave your friends waiting at the door to get to the party. Bring the Chime Unit to the backyard so you always hear the doorbell.

Wire-free

The Chime Unit runs on batteries and is completely wireless, so you can easily carry it with you around the property within 65ft (20m) of the Smart Video Doorbell.

Adjustable Volume and Visual Alert

Choose from 3 volume levels or mute, so it's always at an optimal level. It also features a small LED light that blinks when the doorbell chimes, perfect for both noisy and quiet environmen

Choose from 36 Melodies

The Chime Unit lets you choose from 36 chimes to suit any taste, occasions and holidays. Pick from classical music, ding dong, cuckoo, happy birthday, American anthem, Oh Susanna, Christmas s

Expand your system

Add up to 5 Chime Units to your Smart Video Doorbell. Great for large properties and multistorey houses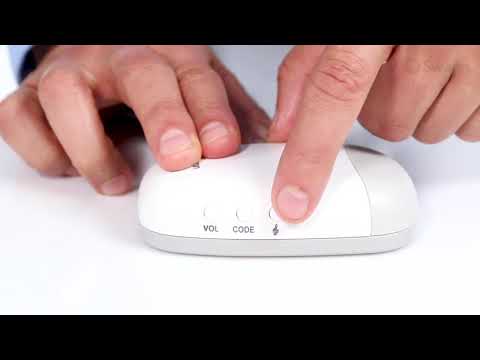 Chime Unit Setup
'Refurbished' products are complete and in full working condition. They may have previously been used as demo stock or returned from retailers. Products will also be shipped with original content as listed on the packaging. Swann's technicians have certified the products are ready for use with a 3 month base warranty. Occasionally minor cosmetic scratches and wear may be present.