Peace of Mind from Every Angle
Weatherproof

Mount it outdoors where there's plenty of sunshine. Built tough to withstand the elements, day in, day out, rain or shine

Adjustable Angle

Both the Solar Panel and Outdoor Mount have adjustable angles for optimum performance

Drill Stand to Wall or Ceiling

Screw & wall plugs included for long-term installation

Extra Port Cover

A watertight port cover is included. It has a hole for the USB plug and replaces the camera's standard port cap

Long USB Cable

The long 10ft / 3m cable gives you great flexibility to pick the best mounting location with the most sunshine

Screw-on Tripod Mount

The Wire-Free Security Camera or the Smart Security Camera screw onto the tripod's pin of the Outdoor Mount
Set & Forget Security from the Sun
Mount the Solar Panel outdoors and forget about recharging the camera ever again. Just set and forget
Peace of Mind
The screw-on mount and permanent wall installation with screws makes it much harder for anyone to get their handes on the camera.
It's sunny days for your home security

Mount the Solar Panel outdoors where there's plenty of sunshine and plug it to your Smart Security Camera for set-and-forget home security.

Weatherproof

Both the Solar Panel and included USB charging cable are weatherproof, so you can count on your Solar Panel day in, day out, rain or shine.

Adjustable bracket lets you follow the sun

Easily adjust the Solar Panel's angle to maximize exposure to sunlight, as the sun will be in different positions depending on the season of the year

Pass through replacement cap

To keep its weather resistance, the kit includes a replacement port cover with a pass through for the micro USB plug (SWWHD-INTCAM).

Long USB cable included

The 10ft (3m) cable gives you the flexibility to pick the best spot for the Solar Panel to get the most sunlight and still reach the Smart Security Camera.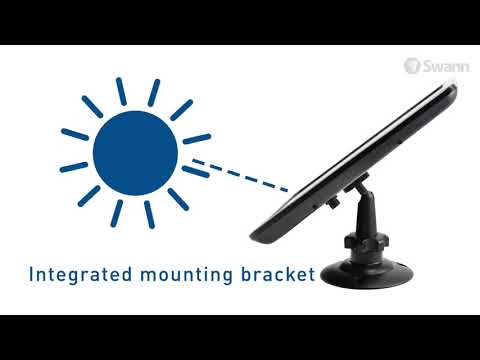 Product Overview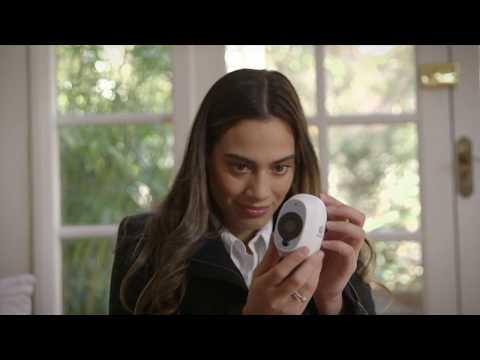 Solar Panel Intro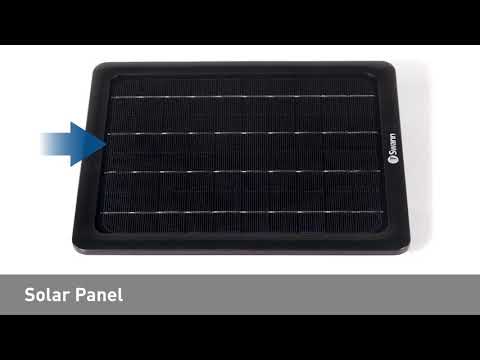 What's in the Box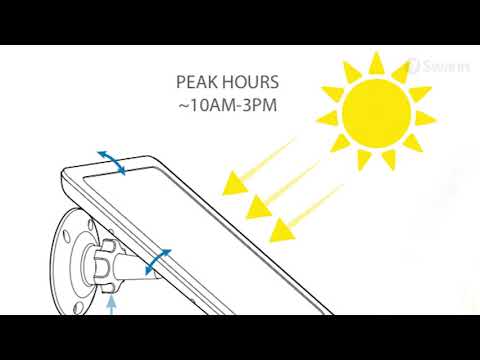 Solar Panel Tips & Tricks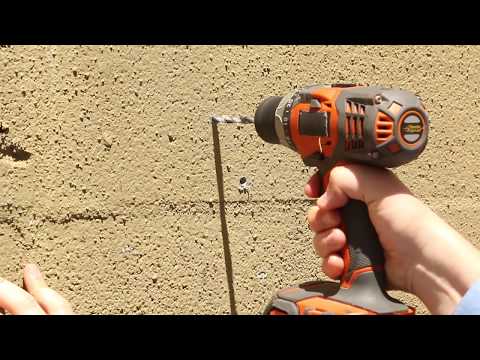 Solar Panel Mounting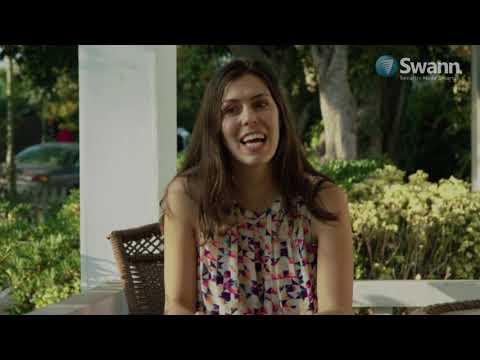 Customer Case Study
'Refurbished' products are complete and in full working condition. They may have previously been used as demo stock or returned from retailers. Products will also be shipped with original content as listed on the packaging. Swann's technicians have certified the products are ready for use with a 3 month base warranty. Occasionally minor cosmetic scratches and wear may be present.