Peace of Mind from Every Angle
Reliable Wired Connection

Protect your loved ones & property with this multi-camera, wired surveillance system with everything you need to do-it-yourself or have it professionally installed

See & Hear Everything in Ultra HD

See faces, license plates, packages & capture audio with state-of-the-art 4K Ultra HD, that's 4x clearer than 1080p with powerful digital zoom – ensuring you won't miss a thing

Protection 24/7

Know what's happening at any hour with powerful night vision up to 150ft/45m in total darkness (200ft/60m with ambient light) & the ability to see color video at night

Heat Sensing

Swann's True Detect™ heat & motion-based PIR detection reliably captures & records activity, with fewer false triggers & reliable push notifications

Set & Forget

Enjoy local recording for up to 300 days+ onto the massive 2TB hard drive with no fees ever. Save footage directly to your Dropbox account

Security Made Smarter

Cut the cost of crime & know what's happening with this expandable Ultra HD security system to suit large homes, offices, small businesses & retail stores
Prevent Crime
Heat sensing technology lets you know what's happening sooner, allowing you to act immediately to deter unwanted activity.

Your Eyes Outside
Weatherproof cameras built tough to withstand the elements for year round security.

Identify Fine Details
See faces, tattoos and license plates with stunning image quality. 4K Ultra HD is 4 times the resolution of 1080p Full HD.

Peace of Mind from Anywhere
See live or playback video on from anywhere in the world with the Swann Security app.

Speak to See

Use your voice to live stream on any Hey Google or Alexa device with a screen, including Chromecast devices. Customize & use phrases like "Alexa, show the front door" or "Hey Google".

Audio Adds Another Layer of Evidence

Hear off-screen noises and identify voices by their gender, age, accent & language. Record conversations and make sure your kids or elderly family members are being well taken care.

Protection 24/7

See colors of cars, clothing and more. The camera keeps the image in color in low light conditions. When it's dark, see up to 150ft (45m) with infrared night vision.

Save Evidence Off-Site

Upload footage from up to 2 cameras and still images from all cameras to your Dropbox account in the cloud. So even if your video recorder gets stolen, you'll have video evidence off-site.

Free Storage with the Massive HDD

The massive 2TB HDD can store months of recordings before it starts saving over older footage. Easily transfer videos to a USB stick or download via network with no ongoing fees ever.

Easier Installation with Power over Ethernet

Power, video and audio run through a single Ethernet cable per camera with Power over Ethernet cabling, PoE, making installation a lot simpler.

Smart Video Analytics

Video analytics let you know what's happening sooner by recognizing visual elements to trigger recording & alerts. Set up the right mix of Face, Line Crossing, Perimeter Intrusion, & more.

Expand Coverage Area

Add up to 4 more cameras for a total of 8 to cover any blind spots in your property. See Compatible Products further below.

Add Spotlight Cameras

Add 5MP or 4K (8MP) Spotlight Cameras with powerful deterrence technology. Super bright spotlights turn on when activity is detected. The speaker sounds a siren to scare off intruders.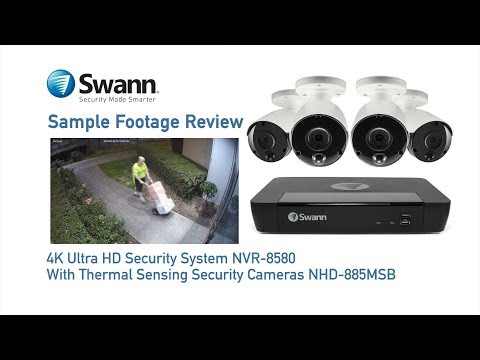 Sample CCTV Footage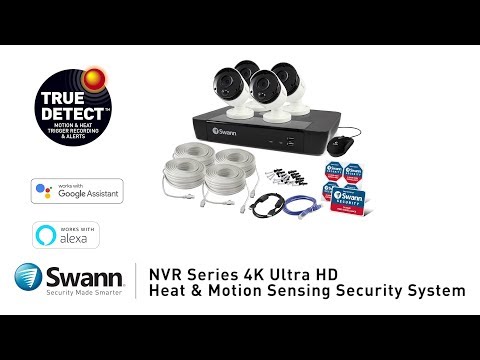 NVR Product Overview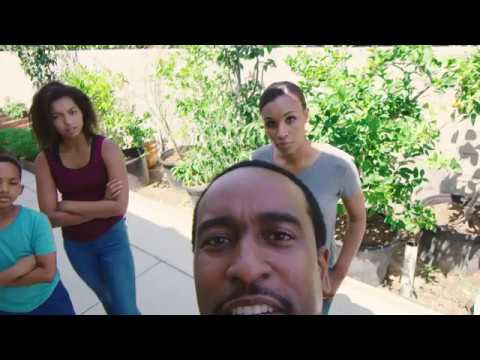 True Detect Heat Sensing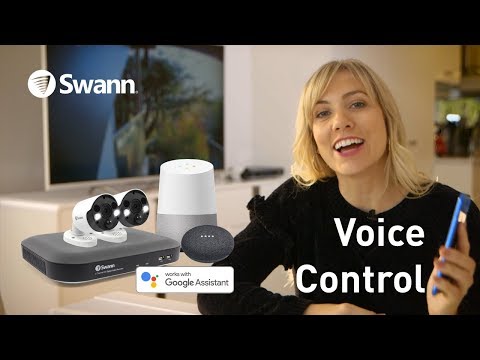 Hey Google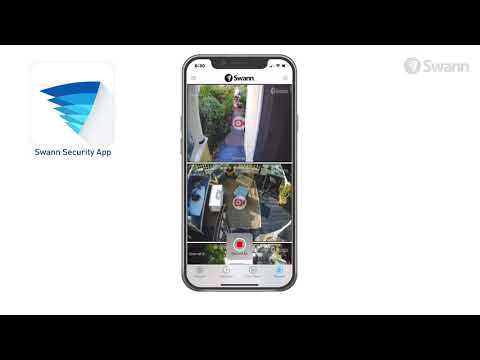 Swann Security App Setup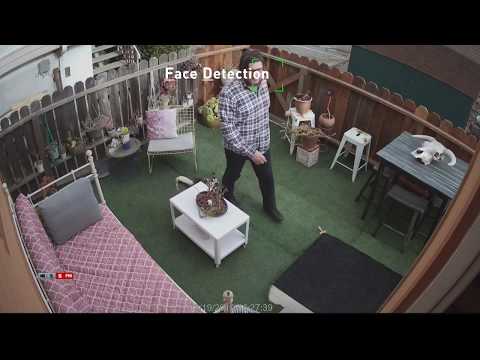 Video Analytic: Face Detection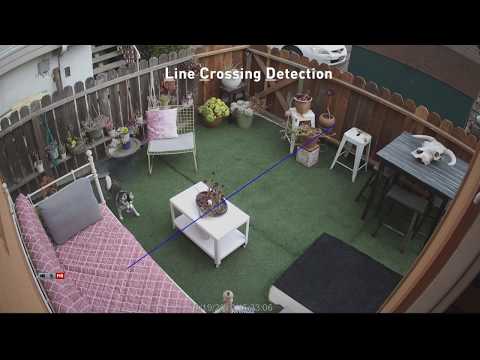 Video Analytic: Line Crossing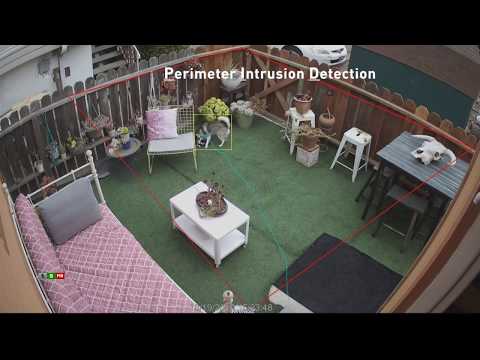 Video Analytic: Intrusion Detection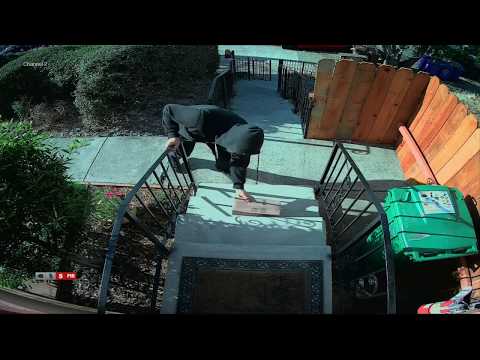 Video Analytic: Static Object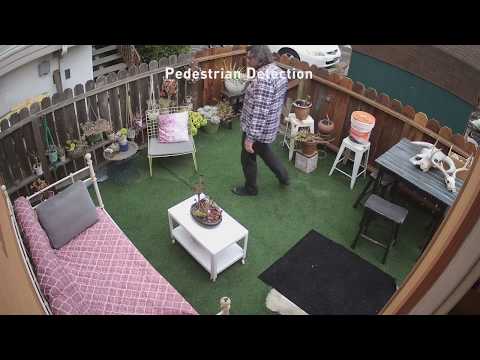 Video Analytic: Person Detection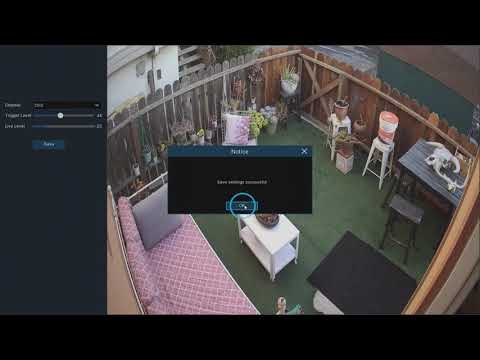 Sound Detection
Swann Security App
Security in the Palm of your hands
Multi-camera live streaming that's always on
Receive alerts when activity is detected
See, store & playback footage & image on your mobile device
Speak to see with ease
Become a Swann Member for More Security
Now you can become a member of Swann's Secure+ Member plans for a host of extra security benefits including 3 years extended warranty, insurance coverage, special offers & more.
'Refurbished' products are complete and in full working condition. They may have previously been used as demo stock or returned from retailers. Products will also be shipped with original content as listed on the packaging. Swann's technicians have certified the products are ready for use with a 3 month base warranty. Occasionally minor cosmetic scratches and wear may be present.