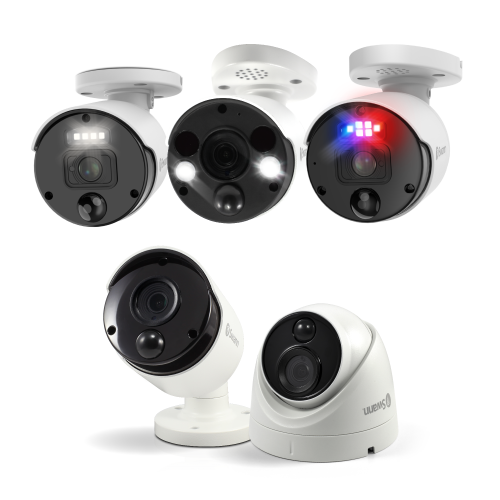 Boost Security Add-on Cameras for your Business NVR System
It's easy to augment your business NVR surveillance system with an add-on security camera.
Add-On NVR Business Security Cameras
Browse Add-On Cameras - NVR
Shop By

Improve Your Business' Security With Add-on NVR Cameras
Optimize your wired NVR security system with add-on wired surveillance cameras from Swann. You'll have advanced features like True Detect heat and motion-triggered alerts, Speak to See voice integration with Hey Google and Alexa, Night2Day color video at night, and more. Whether you need add-on cameras or an entire surveillance system, our 1080p Full HD, 2K HD, 4K Ultra HD, or 6K Mega HD (also known as 12MP) resolution cameras are designed to handle all your home security needs.
Getting Started With Add-On NVR Business Security Cameras