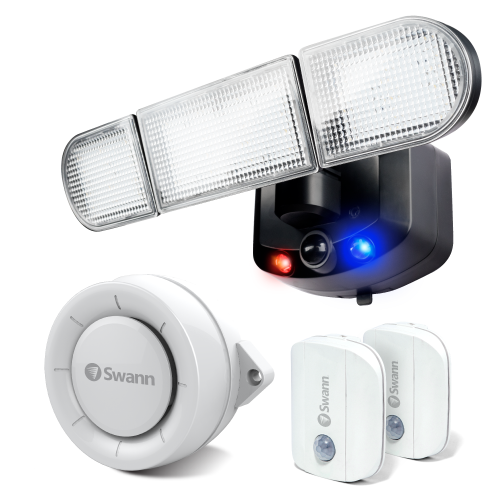 Upgrade Your Security with Wireless Alarms, Lights and More
Industry-leading wireless security alarms, flood lights and motion detectors offer your family next level protection.
Wireless Security Lights & Alarm Systems
Browse Alarms & Lighting
Shop By

Get Security Alarm & Lighting Systems for Next-level Protection
Stock up on easy-to-use wireless security lights, security alarm systems and accessories to deter thieves and stay better connected to your home. Synchronize your floodlight cameras, motion detectors, door alarms, indoor sirens, security lights and more on the Swann Security app for the smartest, most comprehensive home security.
Getting Started With Wireless Security Alarm & Lighting Accessories