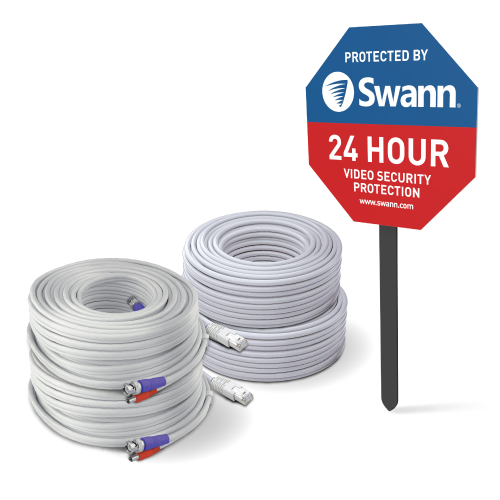 Stay Connected with Business Security Cables & Accessories
Swann offers everything you need to assemble the ultimate business security system, including extension cables, connectors and accessories.
Cables & Accessories for Business Security Systems
Browse Cables & Accessories
Build Out Your Business Security System with the Right Cables & Accessories
Complete your business security system with the right cables and accessories for you. Whether you're looking for security signs, Wi-Fi antennas, adapters, or extension cables, we have what you need to complete your Swann business security system.