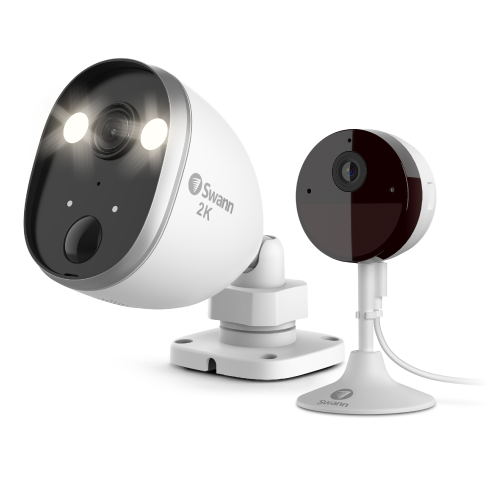 Dependability meets Flexibility in Powered Wi-Fi Security Camera Systems
Get a secure, industry-leading Wi-Fi enabled CCTV security camera system that's innovative and connects to power for everyday use.
Powered Wi-Fi CCTV Security Camera Systems
Browse Wi-Fi Cameras
Shop By

Enjoy the Convenience and Flexibility of Powered Wi-Fi Security Cameras
Wi-Fi security camera systems wirelessly transmit video signals to an NVR recorder or directly to an app via the cloud, making for easier, faster, less intrusive installation. Powered Wi-Fi security cameras need to be situated within range of a nearby power socket. Swann has Wi-Fi CCTV security cameras that can often be mounted inside or outside, perfect for monitoring entrances, detached garages, outbuildings, and more.
Getting Started With Powered Wi-Fi Security Cameras