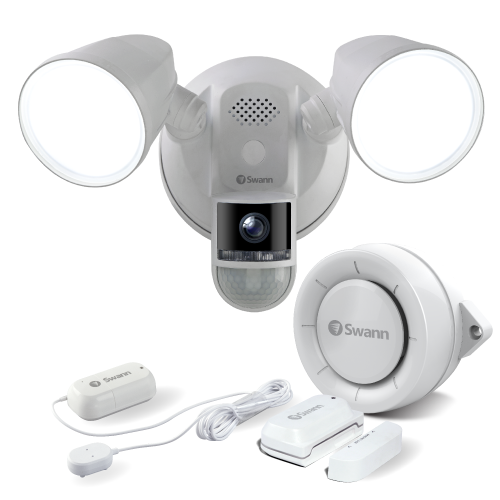 Upgrade Your Wi-Fi Security for More Peace of Mind
Browse Swann's innovative, industry-leading security alarm & lighting accessories, giving you 24/7 peace of mind.
Alarm & Lighting Powered Wi-Fi Security Systems
Browse Alarms & Lighting
Shop By

Get Wi-Fi Alarm & Security Lighting Systems for Next-level Protection
Stock up on convenient powered Wi-Fi security lights, alarm systems and accessories to deter thieves and stay better connected to your home. Synchronize Wi-Fi floodlights, motion detectors, door and window alarms, sirens, standalone and add-on security lighting systems and more on the Swann Security app for the smartest, most comprehensive home security.
Getting Started With Wi-Fi Alarms & Lights for Home Security